Observe – Note – Expérimente
O.N.E.Experience
27 th and 28th of August 2022
Two steps:
1 – The Portal: Level 1 online (follow at home before November 9th)
2- The Catalyst or Facilitator: Two days of RECONNECTIVE HEALING® FREQUENCIES IMMERSION in Rambouillet, Paris, with Guglielmo Poli Associate Instructor and Co-Director of The Reconnection® Teaching Team, and with Caroline Lagouge, Assistant Professor and Mentor.
You can now, register for O.N.E.Experience and in a few days you will receive your access to the Portal, Level I online to begin your exploration.
Several online question and answer sessions are planned to allow you to share your experiences and obtain the necessary clarifications.
To become a Reconnective Healing® Fondamentals Practitioner, RHFP, Eric Pearl and his team will provide you with a charter to sign after Level 2, specifying that in a Reconnective Healing® session you will not mix the practice with another energy modality.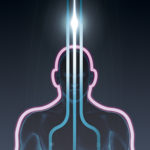 To become a certified practitionnner of the Reconnection means that you also offer Personal Reconnection. For that there is level 3 « Evolution ».
The Reconnective Healing Online Course: This is a personal and dynamic learning experience with Eric Pearl, the founder of « Reconnexion » and its developer, Jillian Fleer.
Technically you must have an Internet connection and your personal account will be accessible to you at any time, for life. This is an exceptional introduction to the principles of Reconnective Healing that will familiarize you with the frequencies of energy, light and information. A narrative, philosophical, scientific and practical approach to feel, follow, interact and connect with your loved ones, gradually and effectively.
What is included:
Eight hours of carefully designed learning, divided into short, easy-to-follow modules.
Discovery of the energy field, the flow that connects us to each other and to the very source of our existence.
From a scientific point of view: how the essential principles of Reconnective Healing relate to the discoveries of modern science.
Understanding the close correlation between quantum physics, energy and health.
Tailor-made rhythm: this course is available 24/7 on your smartphone, tablet or desktop computer, as long as you have an Internet connection.
After completing the Reconnective Healing® Level 1 online course, the Level II seminar awaits you.
The Facilitator or Catalyst
During these two days of immersion in the frequencies of Reconnective Healing you will truly experience this unlimited energetic presence that will impact every aspect of your life. Under the guidance of experienced instructors, Guglielmo Poli and Caroline Lagouge will learn to recognize and master it. The deep understanding and practice with other participants will make you experience a true transformation. You will be able to facilitate a session of Reconnective Healing remotely and also to facilitate holographically. You will explore the scientific and philosophical implications and learn how to facilitate a session for yourself. From then on you will be involved in the art of receiving and offering a Reconnective Healing® session.
Pré-requis:
Completion of the Basic Level 1 Online Course The Portal – Please note that each participant must register on their behalf to validate their progress. This still allows you to view these videos with other people.
Received a Reconnective Healing session with a Reconnective Healing (RHFP) practitioner*.
* A few Reconnective Healing® or Personal Reconnection sessions will be offered during the seminar. However, we encourage you to have this experience in advance. If remoteness is an obstacle you can also do a Reconnective Healing® session remotely.
Become a practitioner of the Reconnective Healing® (RHFP) fundamentals:
After successfully completing the online course « The Portal » (Level 1) and the two days of immersion (Level II), participants will be invited to accept the «standards of practice» of the trade.
This step will give them access to the Reconnective Healing® (RHFP) Fundamentals Practitioner Certificate of Qualification.
A RHFP can offer Reconnective Healing® sessions professionally
As such, it can subscribe to the Global Directory of HR Practitioners.
The Association française et Francophone des Praticiens de la Reconnexion, afplr, of which he can become a member, will offer him a collaboration network and a privileged communication channel.
HRSP are also encouraged to continue their training through the Reconnection-Certified Practitioner (Level III) program, which teaches how to facilitate Personal Reconnection.
Date : the 27th and 28th of August 2022
Two days of immersion (level II)
At Rambouillet ( 50 km Paris) 35 minutes by train from Pari-Montparnasse station
Venue: at l'Hôtel Mercure
Hours : saturday from 9 a.m to 7 p.m *, sunday from 9.30 a.m to7 p.m
* the schedules are approximate.
REGISTRATIONS on the website reconnectiveacademy.com
Registration
REMINDER: RECONNECTION DOES NOT GUARANTEE OR INTERPRET ANY MEDICAL DIAGNOSIS AND/OR TREATMENT, NOR DOES IT DIAGNOSE, PREVENT OR TREAT ANY SPECIFIC HEALTH ISSUES. REGISTRATION FEES ARE NON-REFUNDABLE. DATE, INSTRUCTORS AND/OR PRESENTERS ARE SUBJECT TO CHANGE WITHOUT NOTICE.
Contact Inscription : dominique.danselavie@gmail.com
Contact Formation : Caroline Lagouge tel:+33 (0)6 86 88 59 28